'El Rey de Reyes' 2020
︎︎︎ Bilingual book about the 'pases del Niño', Syncretic processions in and around my fathers hometown of Riobamba in Ecuador.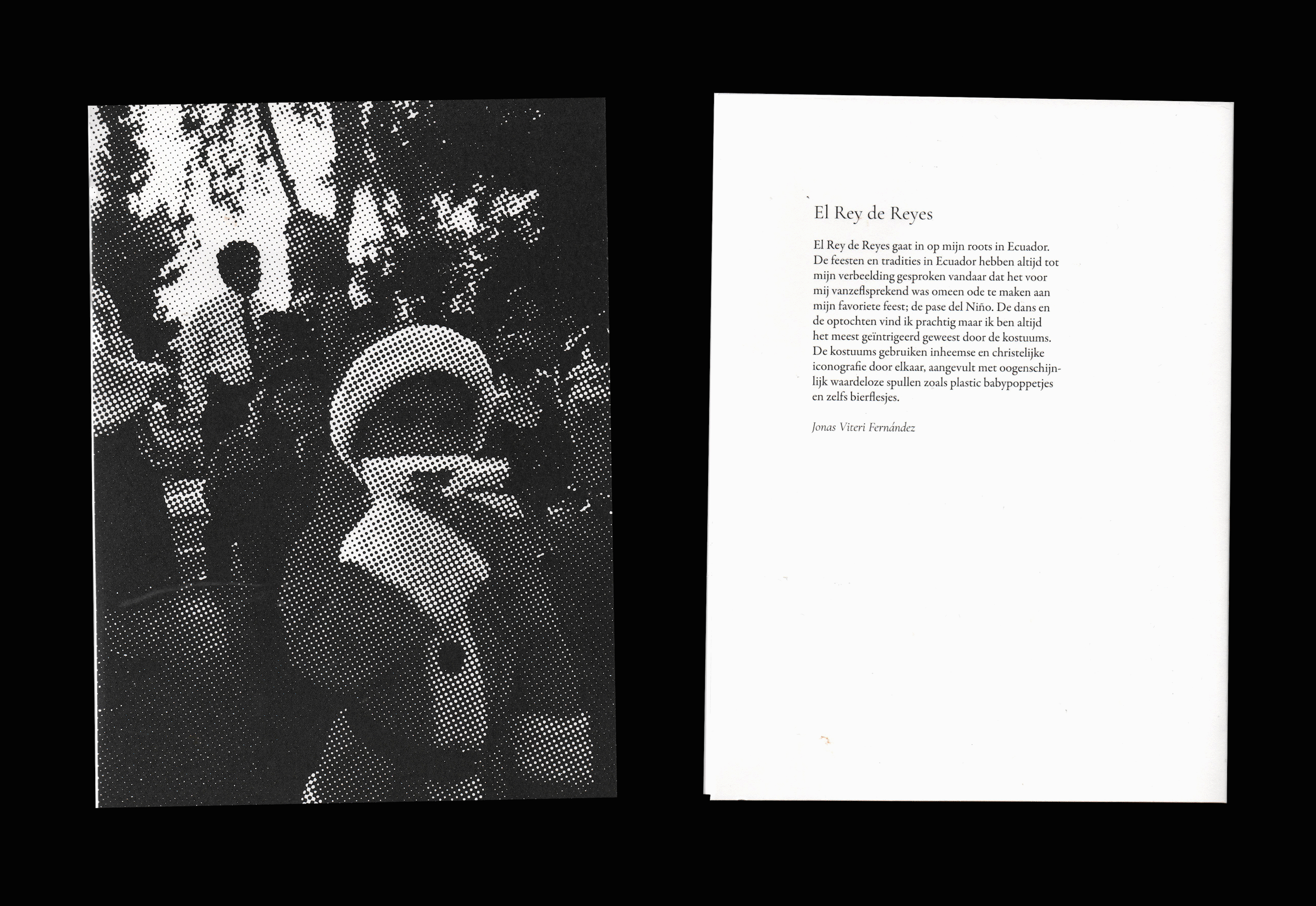 'Laat Bloeien' 2019
︎︎︎Identity for 'Laat Bloeien', a 60+ festival.
Developed while interning at Circus Engelbregt.
'Riso posters' 2020
︎︎︎3 triple layered risograph prints; pink yellow and blue.
'Mascarada' 2016
︎︎︎Poster for my fathers exhibition in Riobamba, Ecuador.
'Leo Boer' 2019
︎︎︎Tryptich depicting the journey through the middle east of the late Leo Boer.
Developed together with fellow HKU students full project here.